Informações Da Série:
Título Original
: Star Wars: Rebels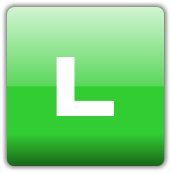 Título no Brasil: Star Wars: Rebels
Criador:Simon Kinberg, Carrie Beck, Dave Filoni
Gênero: Animação, Ação, Aventura, Drama, Fantasia, Ficção
Ano de Lançamento: 2016-2017
Duração: 23m
Qualidade
: WEB-DL / HDTV
Qualidade de Áudio: 10
Qualidade de Vídeo: 10
Formato: RMVB-MKV-AVI
Tamanho: Diversos Tamanhos
Ídioma: Português & Inglês
Legenda: Português (Dentro da Rar do Torrent)
Remasterização e Créditos por: Dinho
Taylor Gray …Ezra Bridger 65 episodes, 2014-2017
Freddie Prinze Jr. Freddie Prinze Jr. …Kanan Jarrus / … 63 episodes, 2014-2017
Vanessa Marshall Vanessa Marshall …Hera Syndulla / … 61 episodes, 2014-2017
Steve Blum Steve Blum …Zeb Orrelios / … 60 episodes, 2014-2017
Tiya Sircar Tiya Sircar …Sabine Wren 58 episodes, 2014-2017
Dee Bradley Baker Dee Bradley Baker …Rex / … 33 episodes, 2014-2017
Dave Filoni Dave Filoni …Stormtrooper #1 / … 31 episodes, 2014-2017
David Oyelowo David Oyelowo …Agent Kallus / … 27 episodes, 2014-2017
A série explora os acontecimentos dos 19 anos entre o "Episódio III – A Vingança dos Sith" e o "Episódio IV: Uma Nova Esperança". Utilizando a vida dos gêmeos Skywalker como medida, será ativa na história após a separação deles quando recém-nascidos, e antes da reunião indesejada na prisão da Death Star.
VERSÃO MKV MINI 720P DUAL ÁUDIO:
S03E01 – Steps Into Shadow -> 
Uploaded
S03E02 – The Holocrons of Fate -> 
Uploaded
S03E03 – The Antilles Extraction -> 
Uploaded
S03E04 – Hera's Heroes -> 
Uploaded
S03E05 – The Last Battle -> 
Uploaded
S03E06 – Imperial Supercommandos -> 
Uploaded
S03E07 – Iron Squadron -> 
Uploaded
S03E08 – The Wynkahthu Job -> 
Uploaded
S03E09 – An Inside Man -> 
Uploaded
S03E10 – Visions And Voices -> 
Uploaded
S03E11 – Ghosts of Geonosis: Part 1 -> 
Uploaded
S03E12 – Ghosts of Geonosis: Part 2 -> 
Uploaded
S03E13 – Warhead -> 
Uploaded
S03E14 – Trials of the Darksaber -> 
Uploaded
S03E15 – Legacy of Mandalore -> 
Uploaded
S03E16 – Through Imperial Eyes -> 
Uploaded
S03E17 – Secret Cargo -> 
Uploaded
S03E18 – Double Agent Droid -> 
Uploaded
S03E19 – Twin Suns ->
Uploaded
S03E20 – Zero Hour: Part 1 ->
Uploaded
S03E21 – Zero Hour: Part 2 (Season Finale) ->
Uploaded
---
Importante:

Você que frequenta o

Universe Séries

e gosta do conteúdo oferecido e de alguma forma gostaria de contribuir com o site, nossa parceria com o HiperContas é a principal fonte para o site continuar ativo, não pedimos doações, a aquisição de uma conta premium é de benefício mutuo.  Portanto, agradeço a compreensão e a colaboração de todos para o crescimento do site.

---

Todos os links e arquivos que se encontram no UNIVERSE SÈRIES, estão hospedados na própria Internet, somente indicamos onde se encontra, não hospedamos nenhum arquivo que seja de distribuição ilegal. A aquisição desses arquivos pela internet é de única e exclusiva responsabilidade do usuário. Não apoiamos a pirataria, valorize as produtoras e compre a série original.